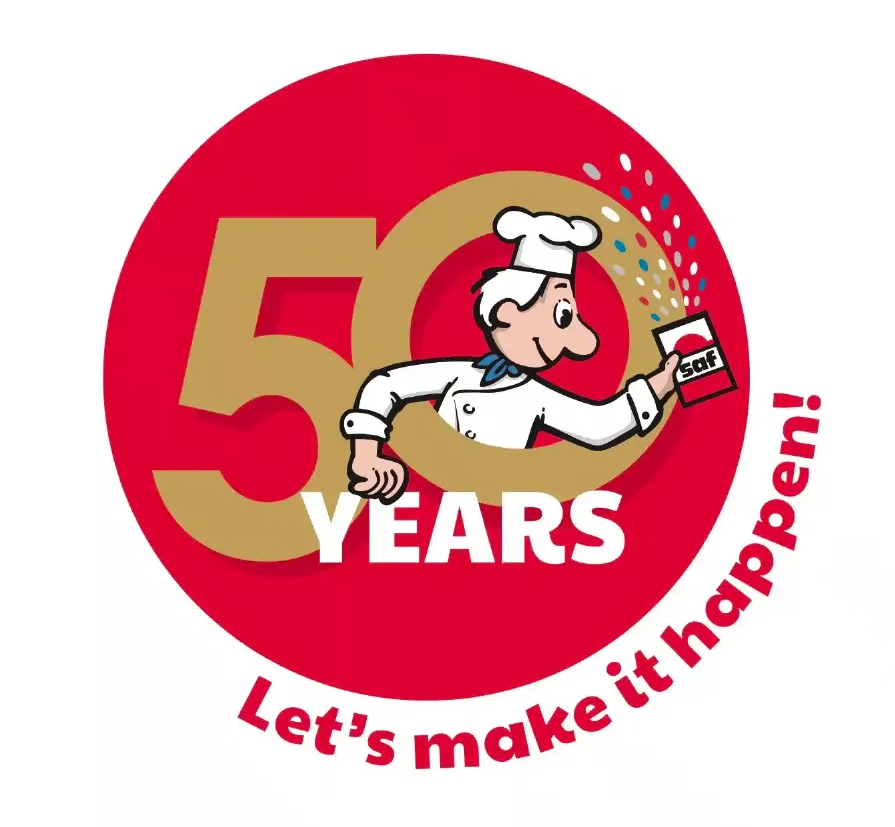 In 2023, we proudly commemorate a momentous milestone in Lesaffre's history—the 50th anniversary of Saf-instant®, the world's first instant dry yeast.
Trusted by professional bakers and home baking enthusiasts in over 100 countries, Saf-instant® has become the hallmark of excellence in baking, with its iconic baker's logo adorning kitchen counters and pantries across the globe since 1973.
Quality
Saf-instant® is an ultra-performance yeast which offers higher fermentation power and exceptional stability in every bake. It is also designed to cater to a vast array of bread recipes and baking needs.
Reliability
A notable strength of Saf-instant® is its ability to withstand challenging baking environments. Saf-instant® offers exceptional fermentation stability even in ambient temperatures, effortlessly adapting to the climate and culture of different regions.
Consistency
With Saf-instant®, bakers everywhere can create treasured memories all year round, delighting their families, friends and patrons with delectable baked treats that maintain the same consistent quality from batch to batch.
Thanks to the support of customers who value its reliable performance, quality and consistency, we are honoured to say that Saf-instant® is the most widely used instant dry yeast brand worldwide.
As we celebrate 50 years of Saf-instant®, we remain committed to pushing the boundaries of baking innovation, continually refining our processes and introducing new products to meet the evolving needs of bakers and consumers worldwide.
With Saf-instant® as your partner in baking, the possibilities are limitless. Join us as we embark on another 50 years of baking excellence and beyond!
Visit saf-instant.asia to learn more about our range of Saf-instant® products.